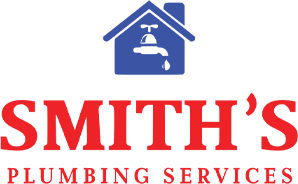 Plumbing & Drain
24/7 EMERGENCY PROFESSIONALS
Don't hesitate - we're a phone call away for your home's emergency plumbing needs.
We're A Wise Choice!
A Ringing Endorsement from Andy Wise
Andy Wise stands with Smith's Plumbing. With Wise Choices, Andy does the work for you: conducting the research, vetting the businesses and putting his seal of approval on the businesses you can trust to be YOUR Wise Choices.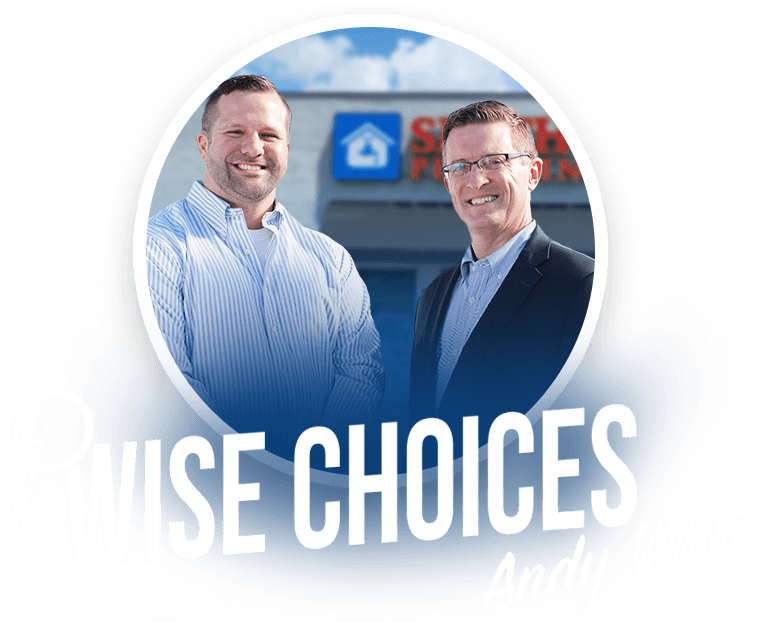 MEMPHIS PLUMBING CONTRACTORS
Emergency Plumbers Who Care
At Smith's Plumbing, our team of licensed and certified Memphis plumbers provide exceptional residential plumbing services to families and businesses throughout our community. With more than 10 YEARS OF EXPERIENCE in the field, our family-owned and operated local business knows what it takes to get the job done quickly and correctly - just read our reviews to hear from our customers.
As a leading area provider of plumbing, drain cleaning, and sewer services, we have become recognized as one of the most EXPERIENCED, RELIABLE, AND PROFESSIONAL companies for both residential and commercial jobs. With fully stocked vans and extensive knowledge of all plumbing-related matters, our team is prepared and equipped to take on even the most complex plumbing issues. WE'RE AVAILABLE 24-HOURS A DAY to resolve emergency plumbing problems, and our financing options are made to fit any budget.
---
Our Memphis plumbers are ready to help, so give us a call at (901) 290-1110 or contact us online today!
---
Emergency Plumbing In Memphis, TN
When a plumbing emergency strikes in the heart of Memphis, TN, you need a reliable partner to rescue your home from chaos. Smith's Plumbing Services is your trusted ally in times of crisis. Our commitment to providing emergency plumbing services in Memphis ensures that you'll get the help you need, when you need it the most.
Why Choose Smith's Plumbing Services When You Need An Emergency Plumber?
How Fast Is Your Emergency Response Time?
When a pipe bursts or a toilet overflows, time is of the essence. At Smith's Plumbing Services, we understand the urgency of such situations. Our team is strategically located throughout Memphis, allowing us to respond swiftly to your emergency calls. We take pride in our rapid response time, ensuring that your plumbing problems are addressed promptly, minimizing potential damage to your home.
What Types Of Emergency Plumbing Services Do You Offer?
Plumbing emergencies come in various forms, from severe leaks to clogged drains. Smith's Plumbing Services is well-equipped to handle a wide range of plumbing crises. Whether it's a burst pipe, a malfunctioning water heater, or a sewer backup, our team of experienced professionals has the expertise to diagnose and resolve the issue efficiently. We use the latest technology and industry-best practices to ensure a lasting solution to your plumbing emergency.
Don't let plumbing emergencies disrupt your life in Memphis.
---
Contact Smith's Plumbing Services, and let us be your reliable partner in times of trouble. We're here to provide compassionate and knowledgeable solutions to all your emergency plumbing needs. Our Memphis plumbers are ready to help, so give us a call at (901) 290-1110 or contact us online today!
---
What Makes Us Different
Serving Memphis, TN Since 2011
We're locally owned and stay very involved in our community.

We provide upfront pricing, so you know what you will pay.

We offer emergency appointments and are available 24/7.

We have over 10 years in business serving the community.
PLUMBERS TRUSTED ACROSS OUR COMMUNITY
We have been meeting the plumbing needs of customers in Memphis, TN for more than a decade. Our expert plumbing team has helped find countless solutions to a wide range of issues for both home and business owners.
We also are passionate about giving back to our community. Through the nonprofit 901 Gives, we fulfill our mission of supporting various organizations in the 901 area code with resources, donations and raffles.
MEET DUSTIN SMITH
In 2005, Dustin Smith began working in the plumbing industry. He founded Smith's Plumbing Services in 2010, and built his company based on the principles of honesty and integrity. Dustin believes in performing every job with the highest level of professionalism and efficiency possible.
Feel free to pick up the phone and call us at (901) 290-1110 any time to see what Dustin and Smith's Plumbing can do for you.
UPFRONT PRICING & FINANCING OPTIONS
At Smith's Plumbing Services, we pride ourselves in giving our customers upfront pricing. This allows the customer to make an educated decision about whether or not to use our services before we've even completed the work.
Upon our technician's arrival, he or she will quote the customer a repair or diagnosis cost. If the customer declines to use our services after the quote is given, all they owe is our service fee of $59.00. If they do decide to use our services, the service fee of $59.00 is waived. It's simple: we want our customers to be informed during every step of the way. This starts with proving our customers with an upfront price for the proposed repairs.